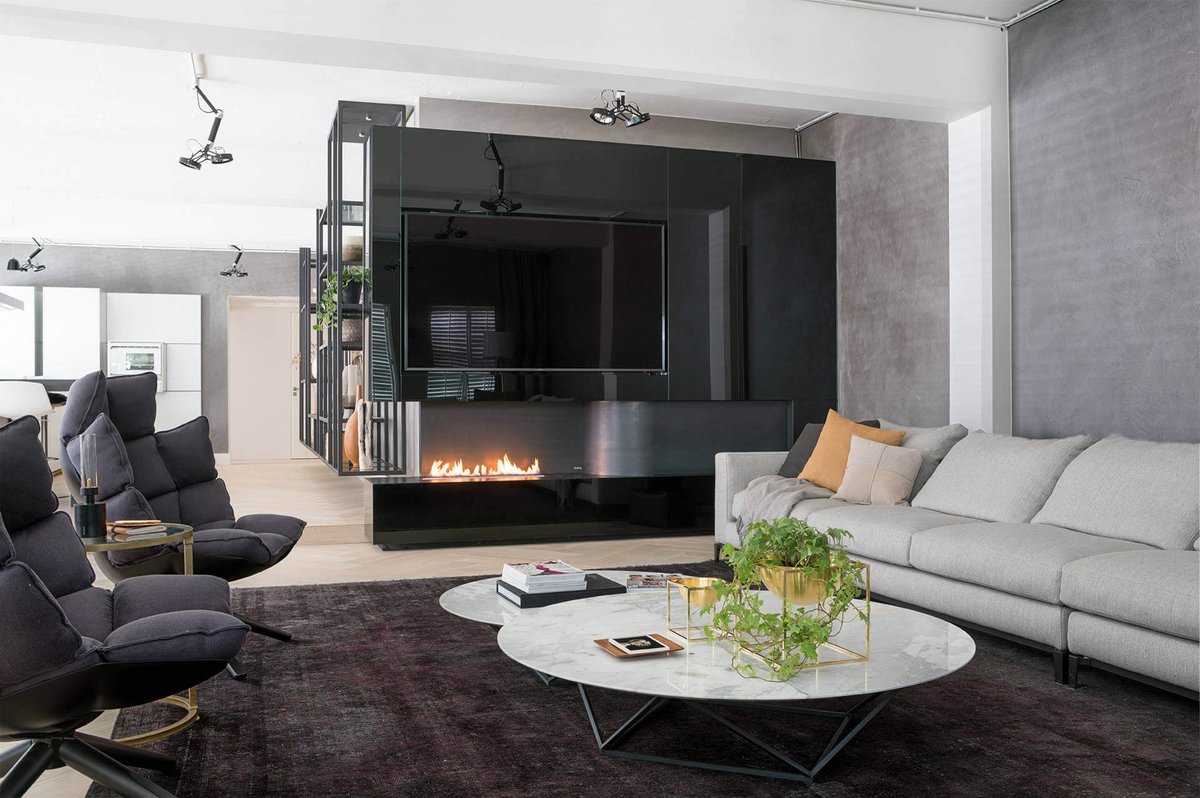 Located in Brussels, Belgium, this industrial apartment was designed in 2015 by KOLENIK Eco Chic Design.
Warm, homely interior design for industrial apartment in Brussels
The first things that strike you when you walk into this loft in Brussels are its industrial feel and its seemingly endless space. Interior designer Robert Kolenik has created a stunning interplay of sleekly designed, dark elements in a raw environment, generating a warm synergy in a modern interior.
Photography by Rene van Dongen