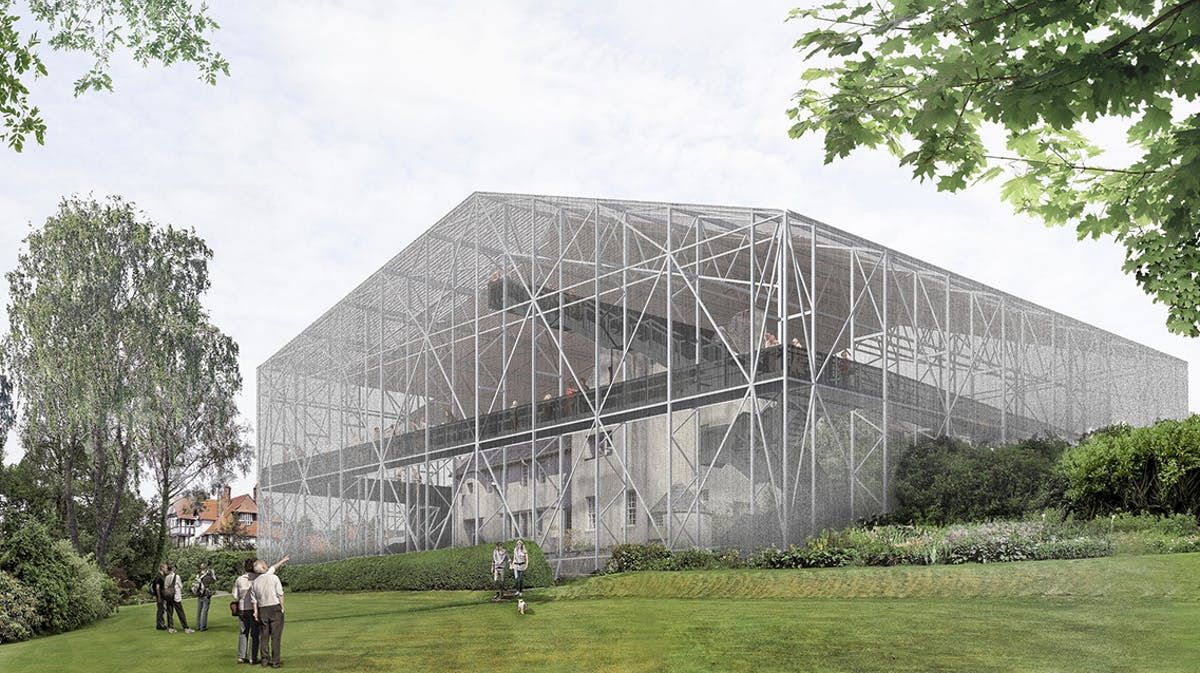 The Hill House in Helensburgh was built as "a home for the future" by Charles Rennie Mackintosh in 1902. But the experimental building material used has allowed water to soak into the building. Now, the National Trust for Scotland will surround the house with a protective "shield" in the form of a "giant cage" while it comes up with ways to restore it. The trust plans to build the huge see-through structure […] over the top of the landmark to protect the building from the elements.
— bbc.com
This temporary structure buys preservationists time in finding a permanent solution to the building's structural problem. While the design problem persists, architects Carmody and Groarke have allowed a unique opportunity for visitors to experience the landmark building from new perspectives with a surrounding walkway included in the cage. 
Similar: Casa Grande ruins in Arizona. I think I'm so beguiled by this kind of simple, straightforward protective structure because I loved driving past the Casa Grande as a kid.
I really like wrapping older buildings in glass. Here they (Oving Architecten) wrapped the house of the SS commander of the local concentration camp in Westerbork, the Netherlands:
via https://www.dezeen.com/2015/10…
Are you sure you want to block this user and hide all related comments throughout the site?