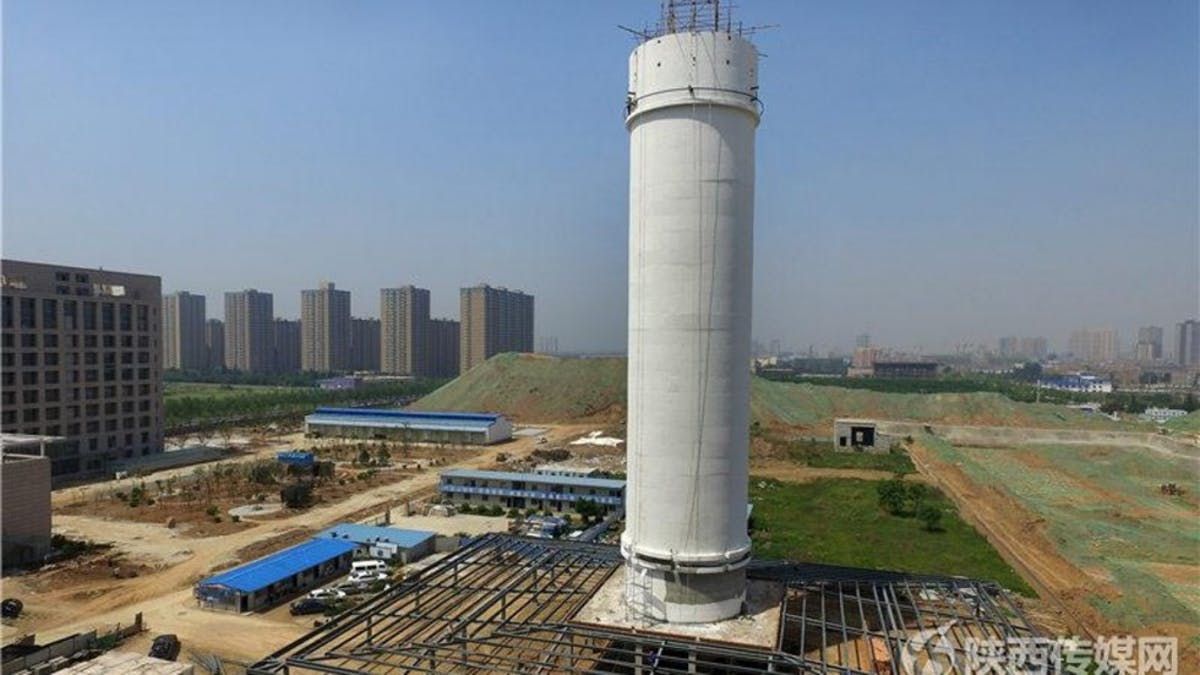 An experimental tower over 100 metres (328 feet) high in northern China – dubbed the world's biggest air purifier by its operators – has brought a noticeable improvement in air quality, according to the scientist leading the project, as authorities seek ways to tackle the nation's chronic smog problem. […]
The head of the research, Cao Junji, said improvements in air quality had been observed over an area of 10 square kilometres (3.86 square miles) in the city over the past few months […].
— South China Morning Post
Now that the experimental smog-eating tower is up and running in the city of Xian, authorities are hoping to build much bigger, scaled-up versions in other Chinese cities soon: "A full-sized tower would reach 500 metres (1,640 feet) high with a diameter of 200 metres (656 feet)," the South China Morning Post writes.
I wonder if these could be integrated into new buildings? (And/or retrofit into existing ones.)
Are you sure you want to block this user and hide all related comments throughout the site?