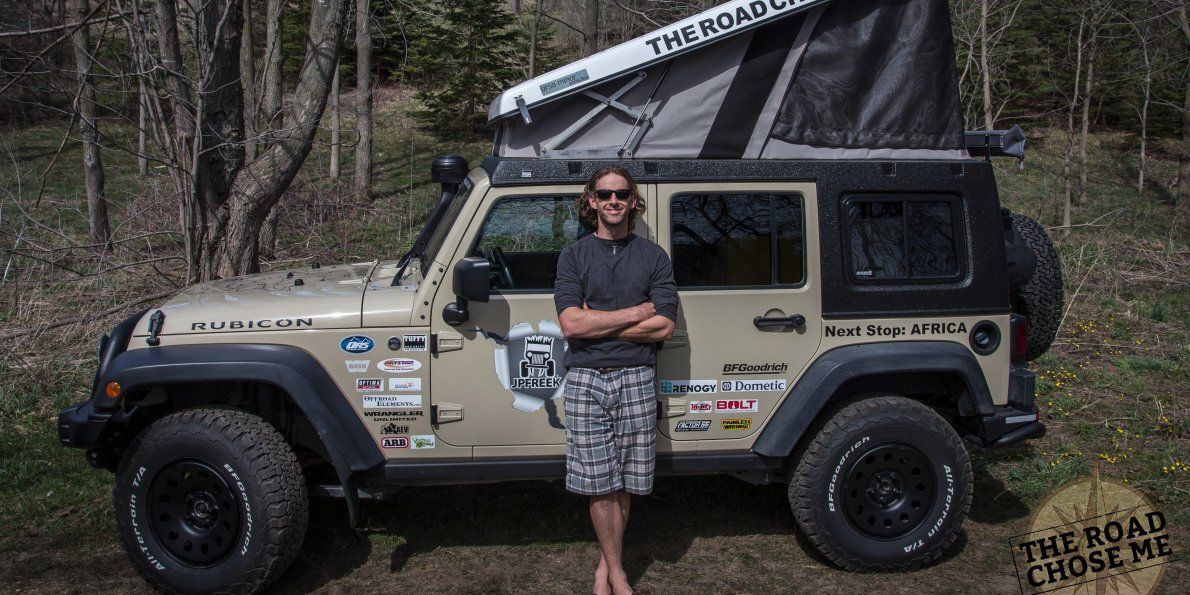 Dan Grec
Hi, I'm Dan. A few years ago, I drove a Jeep from Alaska to Argentina.
I learned a lot on that trip about where I want to go and what kind of vehicle I want to live in.
After years of saving and planning, I bought a 2007 Jeep Wrangler Unlimited (4 door) Rubicon to turn into a house on wheels to drive around Africa for two years.
My build focused on interior living space, strong 4×4, and it had to fit inside a standard 20-foot shipping container.
Here's what it was like:
You can follow me on Instagram, Facebook, Twitter, or visit me over at my website or YouTube channel. I also wrote an e-book, "Work Less to Live Your Dreams."
This was a huge blow to my budget and plans. I will have to deal with it down the road when I run out of money — likely I'll put a lot of the trip on credit now, and maybe stop for a year or more and work somewhere.
This one has a 3.8L gas engine, and 6-speed transmission. I'm leaving the entire drivetrain stock. A gas engine is not ideal for Africa, but so be it.
I did a DIY how-to on the wiring that you can read here.
I wrote a massive DIY how-to on the whole water system that you can read here.
(I wrote a DIY article on exactly how I made the organizer that you can read here.)
I'm also filming a YouTube channel this time, which I'm really excited about. I don't want to just show what I'm doing. I want to show how I do it so you can live your dreams too! I'm working on a new video now, which is this build process in video/timelapse format.
Let me know if there is something specific you would like to see me photograph / film / visit along the way around Africa, or something specific about the Jeep.
I will film a "walkaround" showing off all the features as soon as it stops raining …
You can read my thoughts on the matter here.
And I've written my first e-book — "Work Less to Live Your Dreams" — which teaches you exactly that.
Read the original article on Business Insider. Copyright 2016. Follow Business Insider on Twitter.
Hi, I'm Dan. A few years ago, I drove a Jeep…
Like what you see here? Subscribe to our daily newsletter to get more of it.