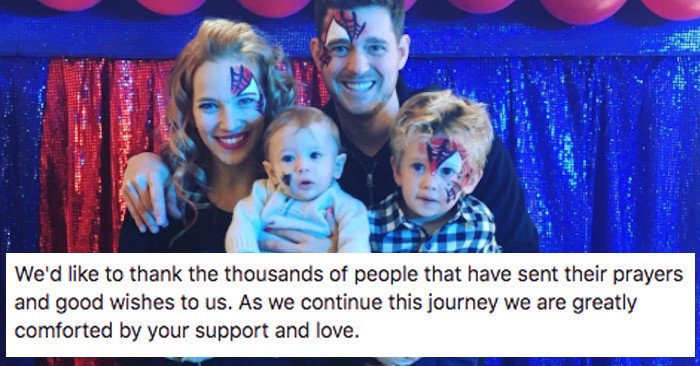 "We are so grateful to report that our son Noah has been progressing well during his treatment."
Check out more articles on BuzzFeed.com!
You are signed in as .
Tagged:michael buble's 3, celebrity, fellows12, michael buble, parent, pop
Hey! This video may have privacy restrictions. Ensure that it is publicly visible to everyone.