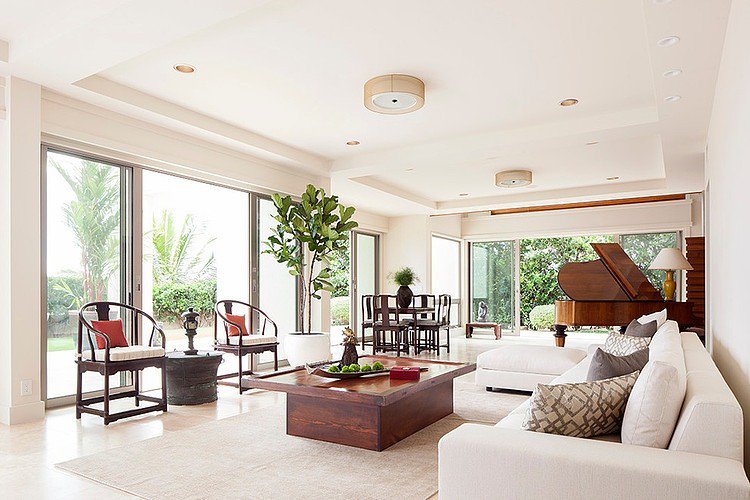 In Honolulu, Hawaii, Peter Vincent Architects turned this single family residence into an open, modern space ideal for the flow of daily living.
This luxury renovation transformed a compartmentalized home into an open, modern space ideal for the flow of daily living while showcasing worldly art. The renovation objectives provided for a continuity of harmonious living, featuring new mauka-makai views, natural ventilation and an enhanced ambiance that blurs the home's boundaries.
The kitchen, previously sectioned off from the family and dining rooms, became a focal point. A structural load-bearing wall and corner dumbwaiter were removed, effectively decompartmentalizing both the upper and lower levels. The kitchen now features the largest island ever designed by PVA and a stunning custom-made, hand-blown, recycled glass aqua chandelier.
Also enlarged and opened were the master suite, entry courtyard and Great Room, resulting in a strengthened indoor-outdoor relationship. Respecting the original home's meaningful components, the old front door and gilded stair railings were repurposed into new, interior artwork featured in wall niches.
Check out PVA's before & after shots of this project on our discussions page!
Visit Peter Vincent Architects