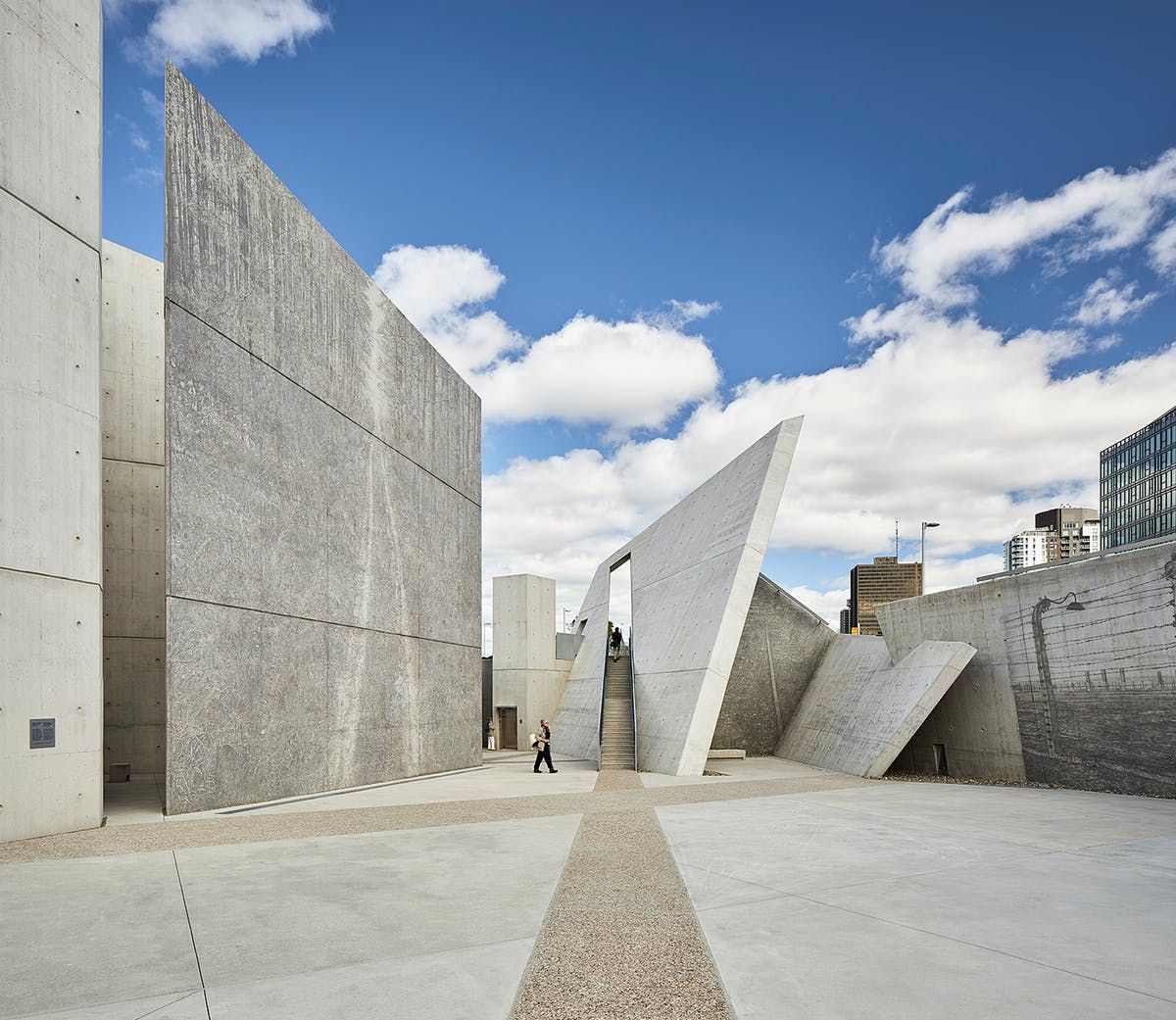 A new set of photographs of the recently opened Canadian National Holocaust Monument have been released and help give a better understanding of the Daniel Libeskind-designed space: how it sits in its surrounding landscape created by Claude Cormier, and what atmosphere the large-scale, photographic landscapes by Edward Burtynsky create inside the fortress-like exposed concrete structure.
We were able to publish an initial, limited set of images a few days ago, shortly after the monument opened, and it managed — not entirely unusual for a Libeskind project — to spark first reader comments.
For a more detailed project description click here; scroll down to see the new photographs of the monument.
All photographs courtesy of Studio Libeskind.
Are you sure you want to block this user and hide all related comments throughout the site?