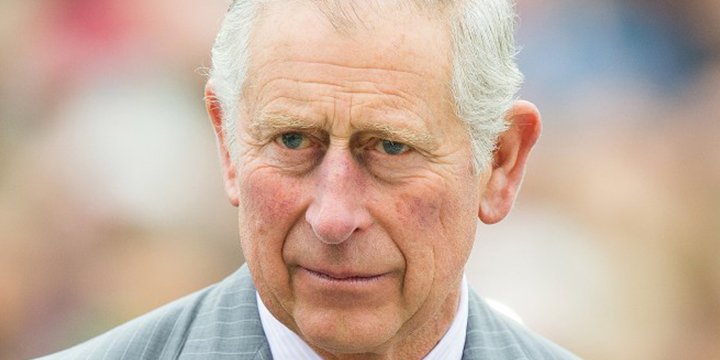 In a passionate speech Monday night, Prince Charles warned that the lessons of the last world war are in "danger of being forgotten."
The royal was speaking at a fundraiser for the World Jewish Relief charity that has helped people fleeing civil war-torn Syria forge new lives in Greece, Turkey and the U.K.
Some of those who heard the speech interpreted it as a thinly-veiled attack on President Donald Trump, as it came just days after he had signed the executive order banning refugees and citizens of seven mainly Muslim countries from entering the U.S.
But a palace source says that the speech was written before Friday's order was signed and "ruled out" out any link to the controversial events of the last few days. "These are things that the prince has talked about for many years and will do so for many years to come," the palace source tells PEOPLE.
Charles, who made the address as the new patron of the charity, told guests at London's Guildhall about his meeting with Ben Helfgott, who survived the horrors of the Buchenwald concentration camp. "To meet Ben, and others who, like him, have endured indescribable persecution, is to be reminded of the danger of forgetting the lessons of the past.
"The work of World Jewish Relief enables us to rally together, to do what we can to support people practically, emotionally and spiritually – particularly at a time when the horrific lessons of the last war seem to be in increasing danger of being forgotten," he said.
The prince also spoke of how he has always tried "to reach across the boundaries of faith and community; to extend a helping hand wherever one might be needed," citing his late grandmother's actions.
"This was probably ingrained in me at an early age, partly due I suspect to my grandmother, Princess Alice of Greece, who had courageously sheltered a Jewish family in her apartment in Athens during the Nazi occupation," he said.
While Charles did not mention Trump, Chief Rabbi Ephraim Mirvis, who was also at the event, criticized the President for his travel ban. "There are millions of refugees receiving no hope from countries closing their borders and not much hope from the United States of America, of all countries," he told guests.
"President Trump has signed an executive order that seeks to discriminate against people based totally on their religion and nationality. We as Jews more than others know what it's like to be victims of discrimination.
"This is totally unacceptable."
Charles, who is likely to meet Trump at his planned state visit later this year, is well known for his campaigning for inter-faith understanding and climate change – an issue that puts him at odds with Trump.
On Tuesday, the former head of the U.K.'s Foreign Office wrote to The Times that the upcoming state visit was putting Queen Elizabeth in a "very difficult position."