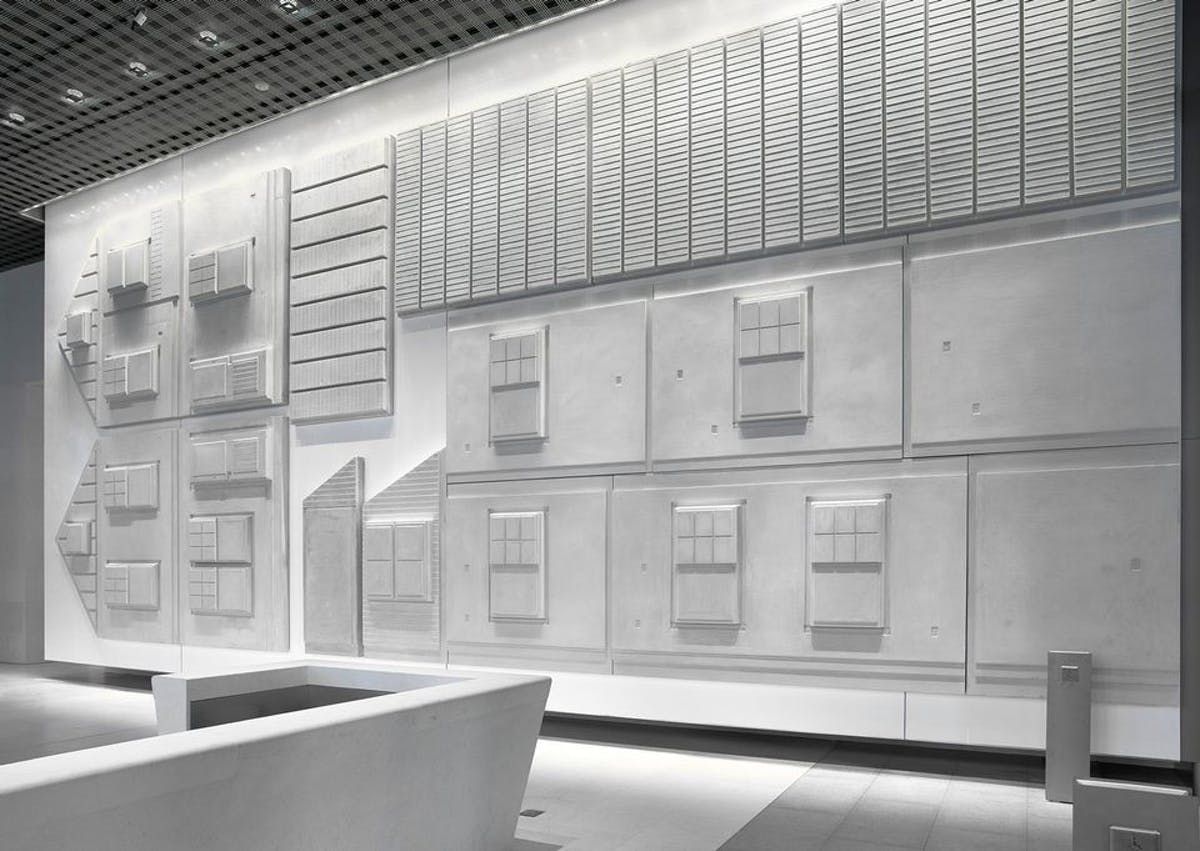 A major new public art work by Rachel Whiteread modelled on a suburban US house will be unveiled next week at the new US Embassy in Nine Elms, south London. The wall sculpture, titled US Embassy (Flat pack house; 2013-1015), will greet embassy visitors as they enter into the lobby through the consular court. The work was commissioned by Art in Embassies, a US governmental body.
— The Art Newspaper
Artist Rachel Whiteread's name has become synonymous with the production of architectural interventions, invention and material playfulness through her large-scale artist sculptures, specifically her casts of the interiors of buildings. Her newest addition, installed in the US Embassy titled, US Embassy (Flat pack house; 2013-1015) in London is no exception.
The large-scale sculpture will be on display at the US Embassy in London and consists of a collection of concrete interior casts of a traditional American suburban home, interiors of a traditional mid-century suburban home from America. Each nuance, crack, crevice and plethora of formal elements are frozen in time within the casts and subsequently hung vertically on embassy walls.
Are you sure you want to block this user and hide all related comments throughout the site?